Audio mastering services from $99 USD per song.
SINGLES
$129 USD per song
BULK (EP/ALBUM)
$99 USD per song
PER DAY
Please Contact us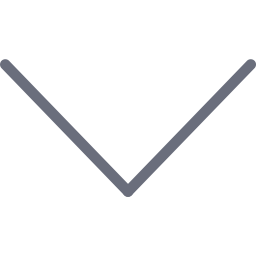 Standard Audio Mastering Services
The following services are included in all audio mastering services rate options, above:
Personalized Mix Analysis report (details here

) -

(first impressions and practical advice on what you can do to improve your mix)
Basic recording and mix consultation via email
Technical analysis of submitted files for errors (glitches/file corruption etc.)
Any necessary processing depending on client/project needs, including:

Dynamics enhancement/restoration to maximize energy and punch
Tonal adjustments to enhance perceived detail, clarity, definition and impact
Center component and mid-side/spatial optimization (mono compatibility)
Bass optimization (makes the lowest octaves, deeper, clearer and fuller for optimum impact)
Loudness optimization

(musically appropriate perceived loudness from track to track)

"Hand-drawn" dynamics

adjustments -

(micro and macro gain and EQ adjustments to add musicality and impact)

Optimize lead ins, lead outs and fades for each song
Embed all requested metadata

in each master -

(such as the ISRC code, composer, artist, album, publisher etc.)
16-bit (CD and digital distribution), 24-bit (Mastered for iTunes) plus standard 128kbps and high quality 320kbps Mp3 master formats provided
2-year project archive period
Limited warranty

-

(up to 3 additional adjustments can be made within 30 days of the date that the invoice is paid)
Optional "add on" Mastering Services
Intermediate to advanced recording and mix consultation - contact us for options and rates

Stem Mastering -

("Gang of four" approach) - add $100 USD per song
Stem Mixing Services - $80 USD per stem (discrete stems approach - see below *)
Create DDP file (for CD manufacturing) - add $100 USD
Create Master CD – add $100 USD + shipping
Live recording and mix consultation (via Skype or other virtual meeting platform) - $200 USD per hour
* See this article to learn the differences between stem mixing and stem mastering. To maintain his audio mastering focus, Rob offers stem mastering services, while typically sub-contracting out mixing services to a skilled mix engineer. Please ask about this option if you are interested, and Rob will help you confirm if this option is right for you.
INFORMATION REGARDING YOUR DEPOSIT
The mastering services deposit covers the cost of your mix analysis report(s) and is non-refundable. Your deposit will be deducted from the total mastering package cost at the end of your project. For example, if you paid a $250 deposit, and the total package cost was $1000, you would pay $750 at the end of the project to cover the balance.
Note: All options and pricing are subject to change without notice.